Property Management Companies: What to Ask Before You Hire One in NJ and NY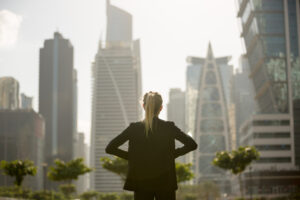 If you are considering investing in commercial or residential real estate, it is vital to choose the right property management company. And if you have been managing everything yourself, you may well wonder if it would be a better option to hire a qualified property management company to handle all of those details.
Cervelli Real Estate & Property Management has extensive expertise in northeast New Jersey property management, serving clients in Hudson, Bergen, Essex, Union, and Passaic counties. Here, we discuss the most important questions to ask before hiring a property management company.
Questions for Property Management Companies
These are questions our team of real estate and property management specialists suggests asking before hiring a new property management company.
What Services Are Offered?
It's important to know what you are getting from a property manager. Cervelli Real Estate & Property Management handles residential and commercial properties, taking care of rental agreements and leases, inspections, budgeting, maintenance and repairs, rent collection, financial and tax statement reporting, emergency services, compliance with local regulations, and marketing.
What's Your Level of Experience in the Market?
The team you hire must know the local market well. Our business was founded in 1983. We are a family-owned and operated business that keeps up to date with technology and administrative practices to better serve our clients. Handling several different types of property investments and models, we strive to provide personalized, responsible services.
How Do You Manage Rent Amounts and Collections?
Transparency is important. The term vigilance describes how we approach monetary collections. We keep the line of communication open with tenants and offer online services for their convenience. Tenants also have the option of paying at a convenience store or drug store in their neighborhood.
What Types of Properties Do You Manage?
Experience in managing specific types of property matters. Types of properties handled by Cervelli Real Estate & Property Management include apartment buildings, office buildings, and mixed-use buildings that combine residential and retail spaces. We also have experience with strip malls, retail pad sites, and industrial buildings.
What is Your Company's Vacancy Rate?
Cervelli Real Estate & Property Management works hard to keep vacancies low with our hybrid marketing plans. We reach potential tenants with newspaper ads, direct marketing campaigns, on multiple social media platforms, and use multiple listing services (MLS). In addition, we distribute flyers, posters, and other printed materials to catch localized attention for vacant apartments, offices, or retail locations.
What Are Your Certifications and Affiliations?
Our attitude is to keep learning more and that shows in the number of certifications and affiliations associated with our company. These include Certified Apartment Manager, Certified Professional of Occupancy, Accredited Management Organization (AMO), Certified Property Manager (CPM), and Certified Commercial Investment Member (CCIM).
Can You Help With Legal or Accounting Concerns?
Experienced property management companies should have networks of professionals they deal with regularly. We act as a liaison with a network that includes attorneys, accountants, insurance agents, and government officials. Our investor clients have access to excellent advice and assistance through these trusted colleagues.
What Vendors Do You Use?
As a premier property management company, Cervelli Real Estate & Property Management works with reliable and reasonable service providers. We use only subcontractors and material suppliers who are properly licensed and insured. Because of our long-term relationships with high-quality services and vendors, we can negotiate pricing and pass savings along to our clients.
What Kind of Reports Do You Provide? How often?
Monthly reports are provided concerning financials. These include bank statements, accounts receivable/payable, and copies of checks. Clients also receive reports concerning year-end audits and tax returns. Online access also is available for real-time accounts receivable/payable and open work orders.
What If I Need After-Hours Help in Case of an Emergency?
Every day of the week, 24 hours a day, Cervelli Real Estate & Property Management staff is available to handle emergencies. We offer experienced problem-solving and resources for almost any challenge.
Protect Your Investments with Expert Property Managers
Do you need more information? Consult with Cervelli Real Estate & Property Management, a premier property management company serving northeast New Jersey. Contact us today.