Cervelli Real Estate & Property Management announces the sale of 45-47 Linden Street in Hackensack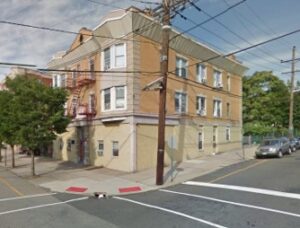 A long-time management client of Cervelli Real Estate & Property Management was planning on retiring and wanted to sell his apartment building and redeploy the funds into a single tenant net lease (STNL) property. The owner had originally bought the apartment from a seller who was doing a 1031 Exchange, and now he was in the same shoes. During the holding period, the Cervelli Team conducted a property analysis to identify ways to optimize the value of the asset in a sale. The team's recommendations resulted in building renovations and capital improvements that helped drive revenue, while efficiency standards were set in place to reduce expenses.
Just as the Cervelli Team started marketing the asset for sale in March 2020, the world was hit with the Covid-19 pandemic. In the early days, there was a lot of fear concerning the virus, and the team was unable to show the property via traditional methods, let alone find banks that were willing to lend. This became a time of forced transition where brokers who were able to adapt quickly were able to provide the most value.
Our team brainstormed over Zoom meetings on how to accomplish our goals given the new challenges. We knew we had to keep moving forward or run the risk of having our client behind the 8 ball when things started to open back up. There was a lull that lasted for a few weeks, but we were able to formulate a new strategy. We conducted virtual showings of the property to buyers, while also building a "Value Package" for the banks. That package allowed the banks to quickly understand the future value potential of the property and why this would be a safe option for the bank to finance.
After virtually touring with a dozen potential buyers, we narrowed the pool down to six and were able to physically tour those buyers through the property using safety protocols. The seller elected to move forward with a local operator who recognized the future value creation opportunity. We also needed to work with the bank in new way, including meeting with and helping the bank president also see that future value.
Headquartered in North Bergen, New Jersey, Cervelli Real Estate & Property Management was founded in 1983 and is recognized as one of the state's most experienced specialists in commercial investment real estate and property management. Its primary aim is to provide professional brokerage services to private investors and financial institutions involved in income producing multi-family properties and shopping centers, and Cervelli offers comprehensive, research-driven transaction solutions. The Cervelli team provides professional property and facility management services to a wide range of clients, such as state institutions, condominium associations and private owners. Cervelli takes pride in upholding an undisputed reputation built on honesty, integrity, and experience in the investment real estate industry.