Cervelli Real Estate & Property Managements announces the sale of 2406-2408 Palisade Avenue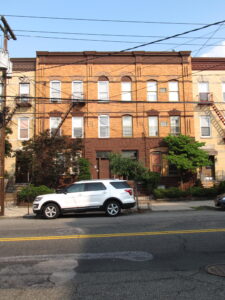 2406-2408 Palisade Avenue is a 9 unit apartment house in Weehawken which sits on the cliffs and offers views of Manhattan skyline. The seller, an operator of this lone property decided to sell and take advantage of the hot Hudson county market. Weehawken in particular is of interest to investors given its access to Manhattan via various sources as well pas its highly rated school systems. The buyer, was completing a 1031 and quickly realized the value hidden in this building given its low rents and undeveloped garden level residential space.
Headquartered in North Bergen, New Jersey, Cervelli Real Estate & Property Management was founded in 1983 and is recognized as one of the state's most experienced specialists in commercial investment real estate and property management. Its primary aim is to provide professional brokerage services to private investors and financial institutions involved in income producing multi-family properties and shopping centers, and Cervelli offers comprehensive, research-driven transaction solutions. The Cervelli team provides professional property and facility management services to a wide range of clients, such as state institutions, condominium associations and private owners. Cervelli takes pride in upholding an undisputed reputation built on honesty, integrity, and experience in the investment real estate industry.