Preventive Maintenance Keeps Buildings Profitable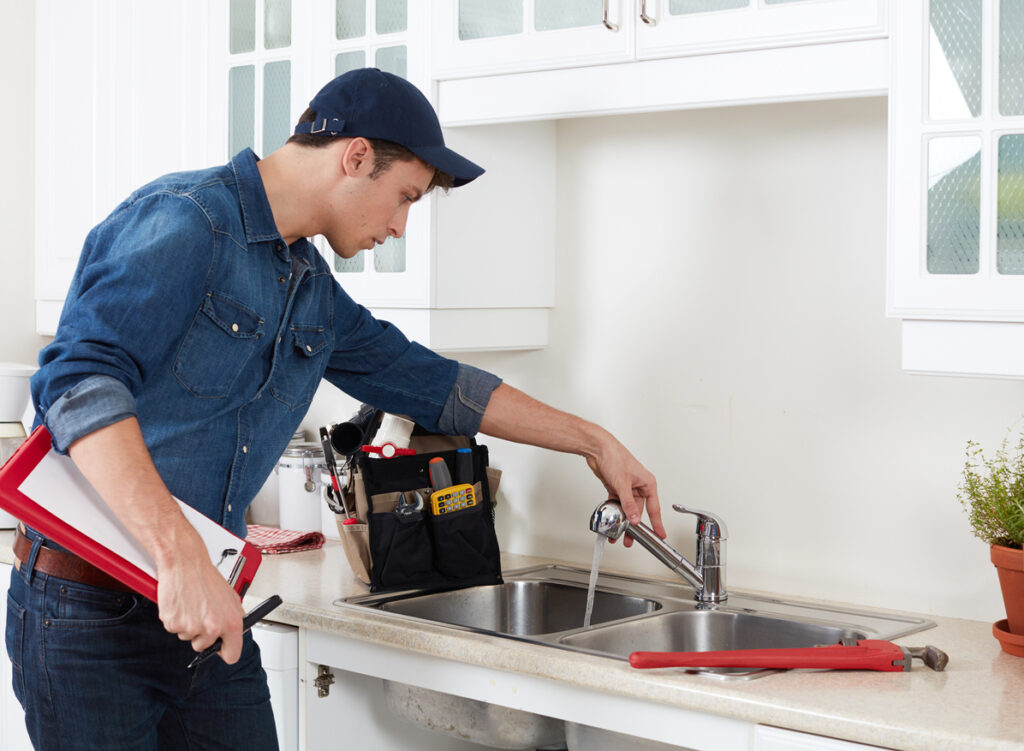 The most effective property managers don't wait for problems to arise. Instead, they are proactive in maintaining the properties they serve. Regular inspections and routine maintenance tasks can increase the profitability of apartment buildings, offices, and other types of properties by uncovering minor issues before they grow into much more costly repairs. Cervelli Real Estate & Property Management manages many kinds of property in northeast New Jersey. Here, we highlight the value of preventive maintenance in both residential and commercial building management.
What Is Preventive Maintenance?
In the real estate industry, preventive maintenance refers to all the inspection processes, tasks, and upkeep required to ensure building systems and equipment are in good working order. This includes:
Heating, ventilation, and air conditioning (HVAC) equipment
Plumbing systems
Electrical wiring
Appliances
Lighting
Smoke detectors and fire alarms
Grounds and landscaping
While regular inspections and testing may not seem necessary, they can save you lots of money in the long run. To get the most out of your investment, it's best to set aside time and resources for ongoing preventive maintenance.
The Benefits of Preventive Maintenance
Without a comprehensive preventive maintenance program, your property and tenants could be at risk. The benefits of implementing a preventive maintenance plan include:
Resident satisfaction: Maintaining a clean, safe, and up-to-date property improves tenant satisfaction and can increase retention rates.
Better resource management: Addressing small problems before they snowball into major repairs frees up time for property managers and maintenance staff.
Fewer service requests: In apartment management, effective preventive maintenance reduces the number of service requests from residents.
By increasing the usable life of equipment and fixtures, preventive maintenance helps ensure the long-term viability of your property and can help maintain or even increase property values. It's a valuable approach in residential, commercial, and retail property management alike.
An Experienced Property Management Partner
At Cervelli Real Estate & Property Management, our team has extensive experience in building ownership and management. We're a family-owned and operated business with a strong reputation for excellence. We take a proactive approach to property management, providing regular inspections and maintenance to help our clients minimize risk and maximize cash flow. Our staff will promptly report any issues or potential problems identified and leverage our extensive network of vendors to help clients find fast, cost-effective solutions.
Cervelli Real Estate & Property Management team members hold multiple certifications and accreditations, including:
Certified Apartment Manager (CAM)
Certified Professional of Occupancy (CPO)
With 24-hour emergency service, Cervelli Real Estate & Property Management is always available when you need us. Plus, we draw on our experience as building owners to provide best-in-class apartment and office building management services. We understand what it's like to be in your shoes, and we're dedicated to doing everything we can to help you care for your tenants and protect your building assets.
Get in Touch With Cervelli Real Estate & Property Management
If you're looking for a reliable company dedicated to preventive maintenance and proactive management, turn to Cervelli Real Estate & Property Management. With more than 150 years of combined experience in the real estate industry, our staff manages dozens of residential, retail, and office buildings throughout northeast New Jersey, including Bergen, Essex, Hudson, Passaic, and Union counties. Cervelli Real Estate & Property Management offers a range of tailored, convenient services for building owners, including:
Monthly property inspections
In-depth financial reporting
24/7 emergency service
Each monthly inspection is supported with a comprehensive digital report so you can easily track any upcoming repair or replacement needs. For more information about our building management services, contact us today or call 201-868-6300.