Cervelli Real Estate & Property Management announces the sale of 2507 Bergenline Ave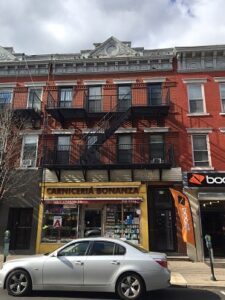 Cervelli Real Estate & Property Management announced the sale of 2507 Bergenline Avenue in Union City.  The subject property is a 3 story mixed use property containing one commercial store front and 3 residential units.  The property traded for $975,000 which represented a 7% cap rate.  This shows the continued strength in the North Jersey Investment Market. New Jersey can expect to see a continuation of this trend as many New York investors are crossing the river in search of yield.
Headquartered in North Bergen, New Jersey, Cervelli Real Estate & Property Management was founded in 1983 and is recognized as one of the state's most experienced specialists in commercial investment real estate and property management. Its primary aim is to provide professional brokerage services to private investors and financial institutions involved in income producing multi-family properties and shopping centers, and Cervelli offers comprehensive, research-driven transaction solutions. The Cervelli team provides professional property and facility management services to a wide range of clients, such as state institutions, condominium associations and private owners. Cervelli takes pride in upholding an undisputed reputation built on honesty, integrity, and experience in the investment real estate industry.